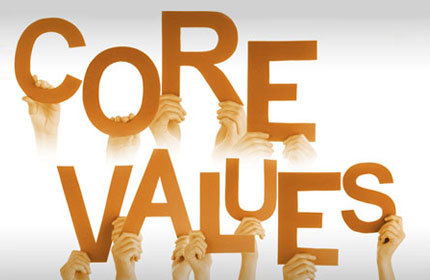 CORE VALUES
Maximize value. We will focus on product quality through constant emphasis on process quality and engineering, which we will enhance with careful attention to our customers' needs so as always to deliver superior value to our customers,there by maximizing all concerned' satisfaction.
Integrity and ethics We are commited to conducting ourselves with uncompromising integrity and ethics wherever we operate.
Innovation We are commited to fostering innovation through and entrepreneurianspirit,teamwork and creativity.
Customer satisfaction Customers are at the heart of our strategy and we want to deepen our realationships to maximize growth and profitability. 'shaping relationships' means finding out why customers make the choices they do and then using this knowledge effectively.